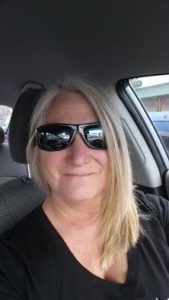 About me!
I'm a 50-something grandma who never stops going. I retired after 20 years in the Air Force, semi-retired from my second career in the medical field, and now part time business entrepreneur.
I have a very patient and loving husband that I've been married to for over 30 years and 2 grown kids. I have a darling little princess of a granddaughter that I don't get to see very often, but she always in my thoughts.
My hobbies include almost anything outdoors like snowboarding, hiking, camping, Dutch oven cooking, kayaking, whitewater rafting, hunting, fishing, and gardening. Indoors, it's cooking, baking, crafting, crocheting, and quilting.
I'm a huge fan of doTERRA Essential oils.
I have many things planned to do before I die and I figured this would be a great place to share my thoughts, ideas, and words of wisdom.  So kick back and enjoy!
If you want to contack me, feel free to send an email or write comments on my posts.  Love.Of.Essential.Oils@gmail.com