It was a very exciting week at the doTERRA One Convention in Salt Lake City, Utah. Mike and I spent 4 days with 29,998 of our friends listening to great  motivational speakers and company executives talking about how doTERRA has grown and how we will keep growing.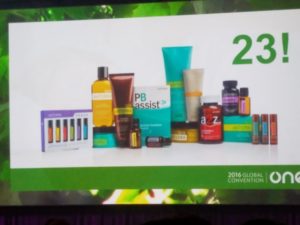 This year 23 new products were introduced including 2 new brand new oils, a new product for children, several reformulated blends, and 11 great spa products.  For the past few weeks we have been given little teasers about the new oils so you can imagine the cheering that was going on when they introduced Spikenard and Petitgrain.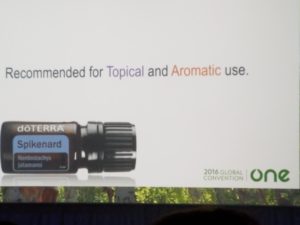 Spikenard  is a flowering plant of the Valerian family. It's grown in the high altitudes of the Himalayan mountains. The oil is distilled from the roots. It can be diffused to promote feelings of calmness and relaxation. You can add it to your favorite skin cream to help promote healthy, glowing skin.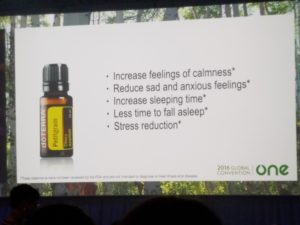 Petitgrain oil comes from the leaves and twigs of the bitter orange tree. It can be used aromatically, internally, or topically.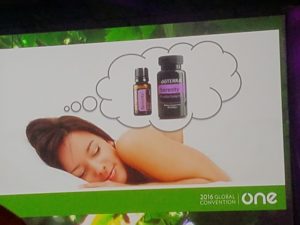 My favorite new product is the sleep combo.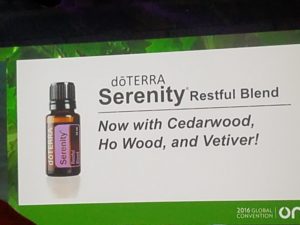 Serenity essential oil has always been one of my favorites to help relax and sleep peacefully. DoTERRA has added Cedarwood, Ho Wood, and Vetiver to their blend to make it an even more restful blend.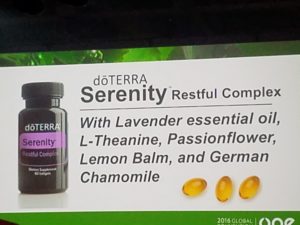 A totally new product is the Serenity Restful Complex soft gels. These little soft gels have everything that's needed to make counting sheep unnecessary. I have used the combination for the past three nights and have slept better than I have in a long time.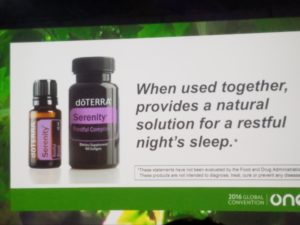 A new product for the kids is the PB Assist Jr Probiotics. The Children's A2Z Vitamins has been reformulated. It now contains Vitamin K and Chromium. They have included a cognitive blend in it.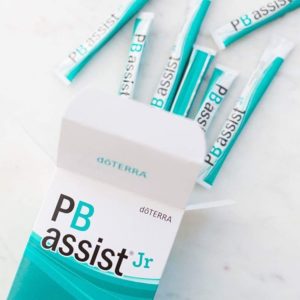 The Aroma Touch series that was introduced last year is now available in a  10ml roll-on bottle. (My favorite is the Passion blend) These new roll-on and all future roll-on bottles will have the stainless steel rollers in them! DoTERRA listened to us when we told them the other rollers got sticky and gummed up.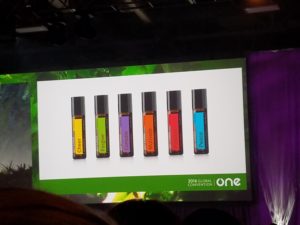 I think I will set up a spa night so I can highlight the rest of the new products.