I use doTERRA Essential Oils every day. It starts with the Daily Nutrient pack. Here's a good video  about this great product.
I use lemon oil in my water through out the day. Depending on my mood, I will difuse Cheer or Motivate.  Both are great blends. I personally like all of the citrus oils…. Wild Orange, Tangerine, Citrus Bliss, Lemon, Lime, and Grapefruit and will diffuse them or add them to my water.
I use all of the On Guard products. I can't say I have a favorite because they are all so great. The foaming hand wash is all I use at the bathroom, kitchen, and laundry room sinks. I use the On Guard Cleaner concentrate from washing dishes to cleaning my floors. When I do laundry, it only takes 1 tablespoon of On Guard Laundry detergent to get my clothes clean. The On Guard throat drops come in handy whenever I get a dry scratchy throat. And a great afternoon pick me up is a nice green drink using doTERRA Terra Greens, apple juice, and a drop of On Guard oil. I can't forget the On Guard toothpaste. It cleans my teeth wonderfully and protects my mouth. One of the other Wellness Advocates tells me that they used to get sore spots in their mouth and lips all the time. After switching to the On Guard toothpaste, they haven't had any more of those annoying breakouts.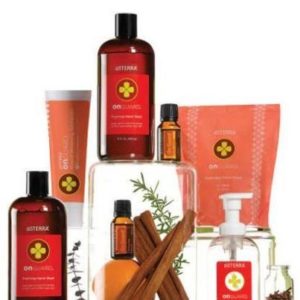 Cooking with essential oils is a fun way to incorporate the benefits of the oils into your daily life.  This is a quick and easy recipe for a week night dinner.
http://doterra.com/US/en/blog/recipe-roasted-marinara-sauce
Here are some great websites where you can find information about doTERRA Essential Oils.
https://www.mydoterra.com/terrivogt
You can  find sections on cooking with essential oils and Do It Yourself projects. There's information on what are essential oils and how to use essential oils.
https://www.mydoterra.com/terrivogt/#/essentialOils101
I also do educational classes. If you would like more information please contact me. I look forward to sharing doTERRA Essential Oils with you and your friends.